Welcome to the Jewish-Islamic Dialogue Society of Washington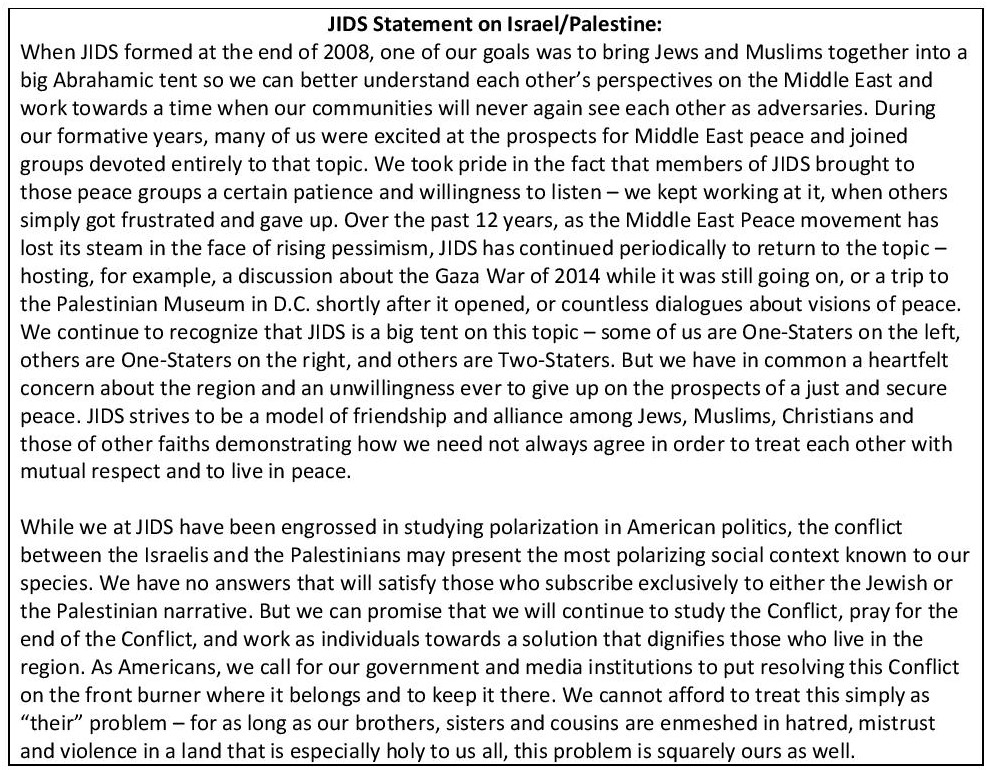 JIDS has suspended face-to-face dialogues in order to support global efforts to arrest the spread of the coronavirus.
In the meantime, we've been engaging in our own virtual dialogues via Zoom and supporting initiatives spearheaded by other organizations.

Sample music by SONiA disappear fear
Sample music by Ertugrul Erkisi
Buy tickets ($15 each) This show is jointly sponsored by JIDS and FocusMusic.
We hope you take advantage of other pages of the website to learn more about JIDS and its previous events.
Learn about JIDS programs via email by completing the information on the Contact Us page.