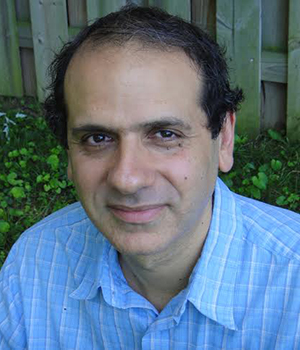 Daniel Spiro
President
Daniel Spiro wears many hats.   He is a practicing attorney who has devoted virtually his career to investigating and litigating against corporate fraud.   He coordinates the Washington Spinoza Society.   In addition to serving as the President and a co-founder of the Jewish-Islamic Dialogue Society of Washington, he is active in other Jewish-Islamic partnerships in the D.C. area.   He is the author of numerous essays and three published books, including Liberating the Holy Name, which is a work of theology, and Moses the Heretic, a novel that focuses largely on the conflict between Israel and Palestine.   Dan has been active for years in the movement for peace in the Middle East and his desire to help foster peace between the Jews and Palestinians was one of the reasons that inspired him to found JIDS back in 2008.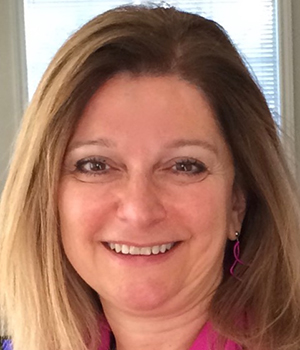 Fatima Argun
Vice President
Fatima Argun is a strategy consultant, visionary, community activist and advocate focusing on interfaith engagement, dialogue and women's empowerment. Her career includes work at Senior levels in international marketing, strategic planning, management consulting and business development with expertise in organizational development, facilitation and conflict management, working with senior levels of government, corporations and NGOs to support leadership development, capacity building and corporate social responsibility. As a longtime Arlington resident, Fatima serves her community in in a leadership capacity as a member of the Arlington County Democratic Committee (ACDC) Steering Committee, Co-Chair of Outreach, Lee Highway Alliance Community Advisory Council, and numerous boards including the Mid-Atlantic Facilitators Network, JAMAAT and the Center for Pluralism. She is a co-leader and co-founder of the Arlington chapter of the Sisterhood of Salaam Shalom, a Jewish-Muslim women's peacebuilding group.
Fatima received her MBA from the Johns Hopkins University and studied conflict management at the School for Advanced International Studies (SAIS) the United States Institute of Peace and USAID. Fatima also holds a Masters degree in Public Affairs (MPA) from the Lyndon Baines Johnson School at the University of Texas-Austin, and has studied at the Sorbonne in Paris, France. Ms. Argun is proficient in Turkish, and is conversant in French.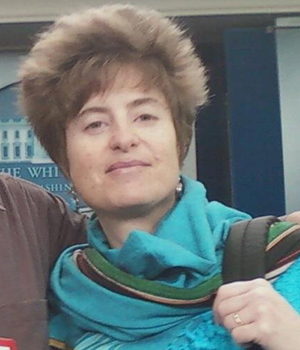 Kay Halpern
Vice President
As the daughter of cultural anthropologist parents who spent a good part of her childhood in a Balkan village, Kay has always tried to understand differing perspectives. She studied in Moscow in what was then the Soviet Union as a college student and began her career in the early 1980s working for the Joint Distribution Committee in Rome and Israel with Jewish refugees from the USSR. For the past several decades, her work as an analyst has focused largely on international development and global public health, primarily in sub-Saharan Africa. Grateful that she has been able to meet and listen to people from so many different parts of the world, Kay has worked to build avenues of communication and trust. She has been a JIDS member and stalwart from close to the inception of the organization, and is currently an active member of another interfaith group, Sisters of Salaam-Shalom. She has also worked with a number of organizations devoted to bringing peace between Palestinians and Israelis and has brought speakers on this issue to her synagogue, Adat Shalom in Bethesda, and to the greater DC area. View Kay Halpern's presentation at the April 2020 Between Passover and Ramadan dialogue.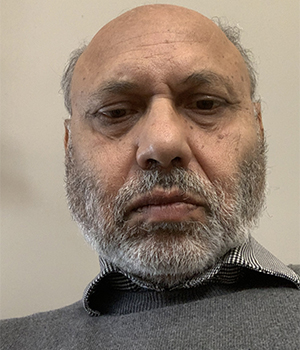 Kamal Mustafa
Secretary
Kamal Mustafa was born in India and is now a U.S. Citizen. Educated as an electric engineering, he worked as a software engineer for different companies, owned a mortgage company, and current serves as a real estate broker and a paralegal.  Kamal has been deeply involved over the years in studying different religious scriptures, including the scriptures of his own beloved Islam.  He is dedicated to respecting other faiths and building relationships among people of all faiths. View Kamal Mustafa's presentation at the April 2020 Between Passover and Ramadan dialogue.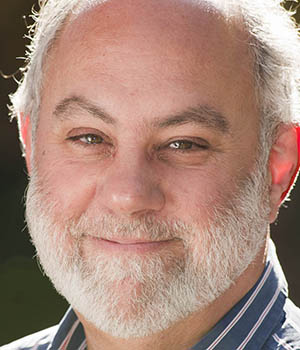 Herb Levy
Treasurer
Herb Levy is the Board President of FocusMusic, a nonprofit presenter of folk and acoustic music in the Washington DC area. (www.FocusMusic.org)
He served as Administrative Director for Kol Ami, the Northern Virginia Reconstructionist Jewish Community and is a lay service leader in that congregation. (www.KolAmiVirginia.org)
Mr. Levy directed local and national nonprofit organizations for more than 32 years, including RPJ Housing, CooperationWorks, FocusMusic and the National Association of Housing Cooperatives. He served on the boards of the National Cooperative Business Association, the National Housing Conference, the Cooperative Development Foundation and the Alexandria (VA) Redevelopment and Housing Authority.
Mr. Levy holds a Master's Degree in City and Regional Planning from Catholic University.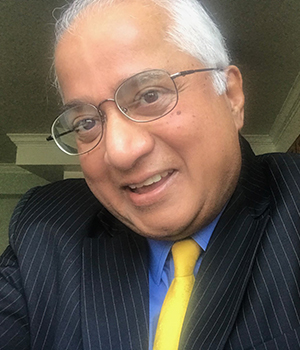 Mike Ghouse
Trustee
Dr. Mike Ghouse is home with people of different faiths, races, cultures, ethnicities, sexual and political orientations.  He doesn't consider anyone to be his enemy, nor does he have bias towards anyone. He respects the otherbess of the other, and accepts the God given uniqueness of each one of the fellow humans. He sees others concerns and offers pluralistic solutions on issues of the day.
He is committed to foster a cohesive environment for the effective functioning of the organizations or societies.
Mike is the President of the Center for Pluralism committed to building cohesive societies, where every one feels secure about who he or she is.
He is a frequent guest on National TV and Radio and has a strong presence in social media.  He is a thinker, author, newsmaker, human rights activist, interfaith wedding officiant, and a Public Speaker.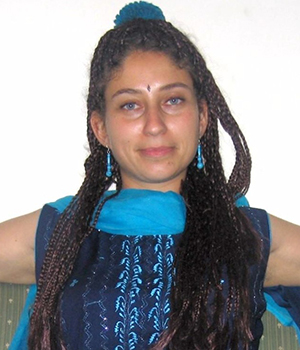 Anna Libkhen
Trustee
Born and raised in Moldova, former USSR, Anna became a naturalized US citizen in 2000.  Since then she'd earned BS in Computer Science, developed a few boring yet very important applications for a leading Wall Street firm; studied hip-hop and African dance in NYC, kathak, yoga and Ayurveda in India; joined Federal government work force in Washington DC, and earned MA in Global Security from Johns Hopkins university.
Anna is passionate about traveling the world and getting to know it through connecting with local people, their culture, folklore, traditions and cuisine.   Anna's dream is to create a community of women of all faiths dancing for peace together. View an interview with Anna.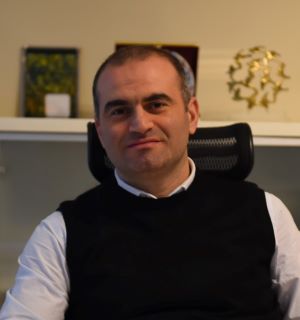 Ibrahim Anli
Trustee
Ibrahim Anli received his bachelor degree in Economics from Istanbul University in 1999. He worked at Rumi Forum in Washington DC through 2003 and 2004. Anli completed the MA program in Conflict Analysis and Resolution at Sabancı University in Istanbul in 2007. During the academic year of 2007-2008, he was a visiting graduate student at the Hebrew University of Jerusalem where he studied Hebrew and conducted research on conflict. Ibrahim Anli joined the Journalists and Writers Foundation's (JWF) Ankara office as diplomacy coordinator in 2010. In 2013 he became the secretary general of Abant Platform, JWF's Istanbul based forum of intellectuals, and worked at that position until July 2016. During the academic year of 2016–2017, he was a full time lecturer and acting chair at the International Relations and Diplomacy Department of Tishk University in Erbil, Kurdistan Region of Iraq. Anli is currently the Executive Director of the Rumi Forum. View Ibrahim Anli at the April 2020 Between Passover and Ramadan dialogue.